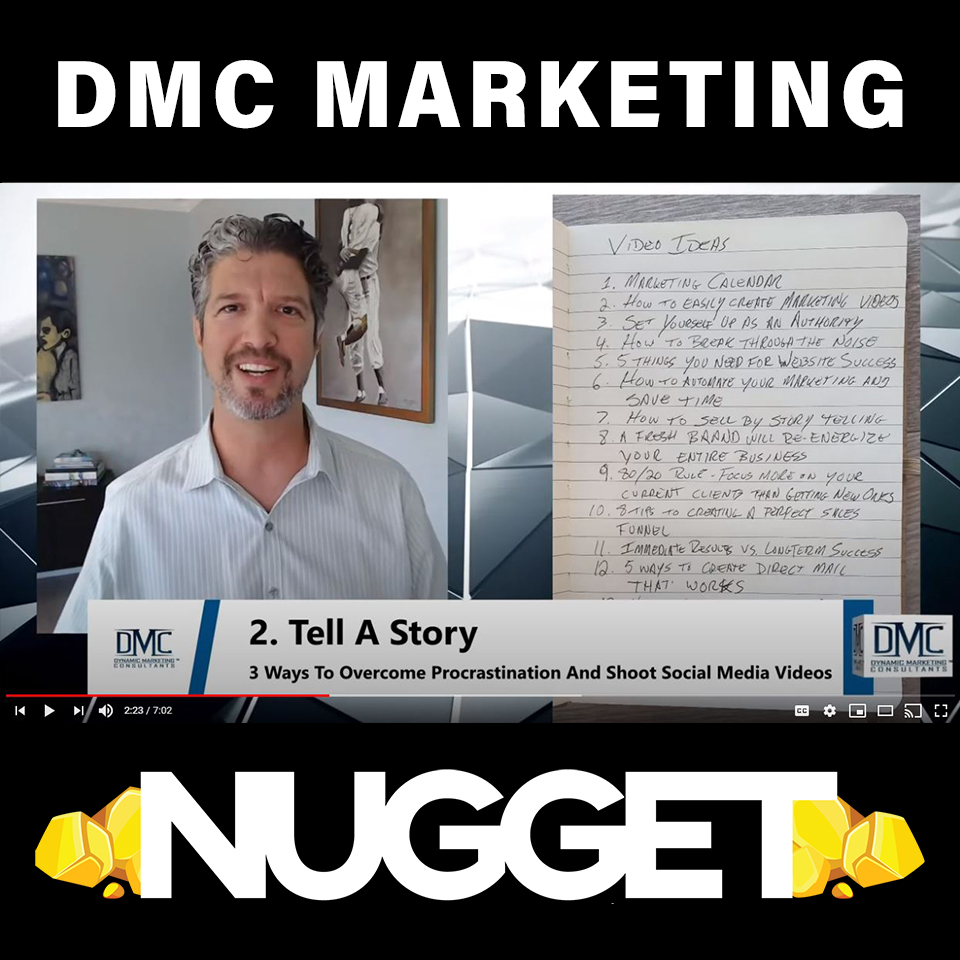 Are you having a hard time consistently putting out videos?
The biggest problem business owners and marketers have with regularly putting out great videos on Social Media is procrastination.
Too much over-thinking gets in the way of just getting something out there.
This week, Devin Herz from Dynamic Marketing Consultants shares 3 simple ways to stop procrastinating and instead start producing great video content.
What's unique about this week's Marketing Nugget is that it was produced from start to finish in just over 30 minutes, using a new service from Get Super Cereal, called "Marketing On The Fly."
You can see how this "sausage" was made AND get your own video produced by Get Super Cereal in just 30 minutes for only $97 - check it out: https://GetSuperCereal.com/taster